Élodie Antoine at the Maison du Peuple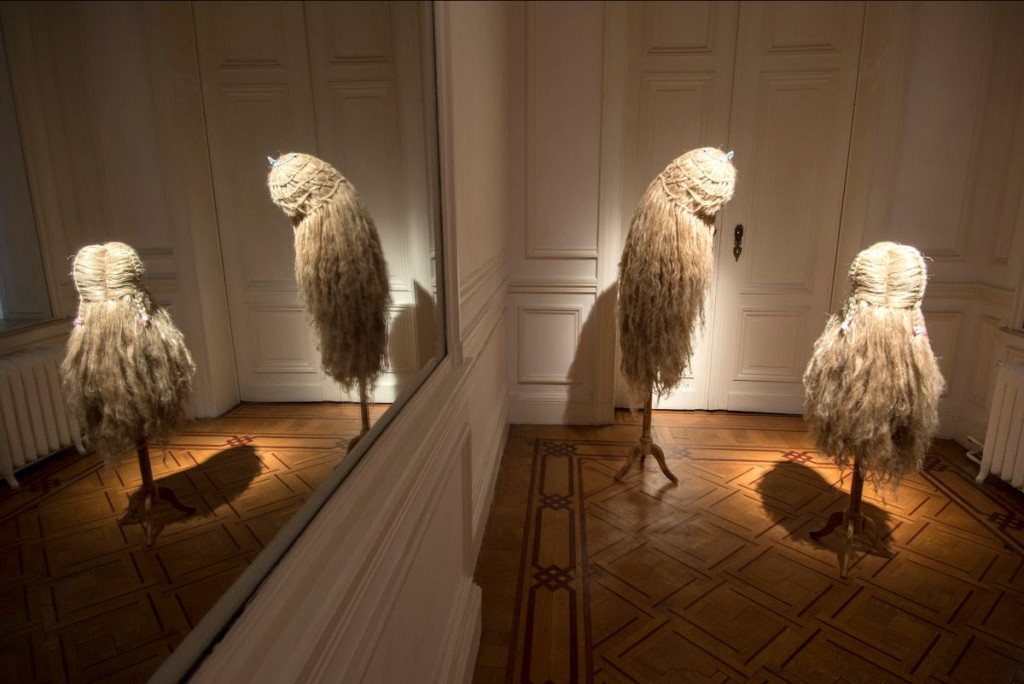 16/09/2020
Resonances from the Ixelles Museum at the Maison du Peuple in Saint-Gilles, on the occasion of the Parcours d'Artistes, "I FEEL REALLY AWAKE", an original exhibition that offers a dialogue between the permanent collections of the Ixelles Museum and 11 contemporary Brussels artists.
Each of these women artists offers a cross-reading with a work from the Museum's collections representing a portrait of a woman. A journey as a sorority, towards a horizon of multiple readings, with a single intention on board: to open up a space of freedom, take the tangent and leave the expected itinerary.
Crossed glances of the artists :
Élodie ANTOINE – Charles HERMANS, Lucile BERTRAND- Alfred STEVENS, Sophie KUIJKEN – Paul DELVAUX, Léopoldine ROUX – Auguste RODIN, Manon BARA – Marcel BERLANGER, France DUBOIS and Tamar KASPARIAN – Frans VAN HOLDER, Maya GOLD – Isidore VERHEYDEN, Clémence GRUTERING – Jean GOUWELOOS, Annabelle GUETATRA – Constantin MEUNIER, Anne DE GELAS – Edgard TYTGAT.
ARTEESHOW will be present at the opening of the exhibition with the Elodie Antoine T-Shirts collection!
Curators of the exhibition: Claire Leblanc and Juliette Roussel
Opening on Wednesday 16.09.2020 by reservation only culture.1060@stgilles.brussels
Exhibition from 16 September to 25 October 2020.