Panorama of the works of Jean-Pierre Maury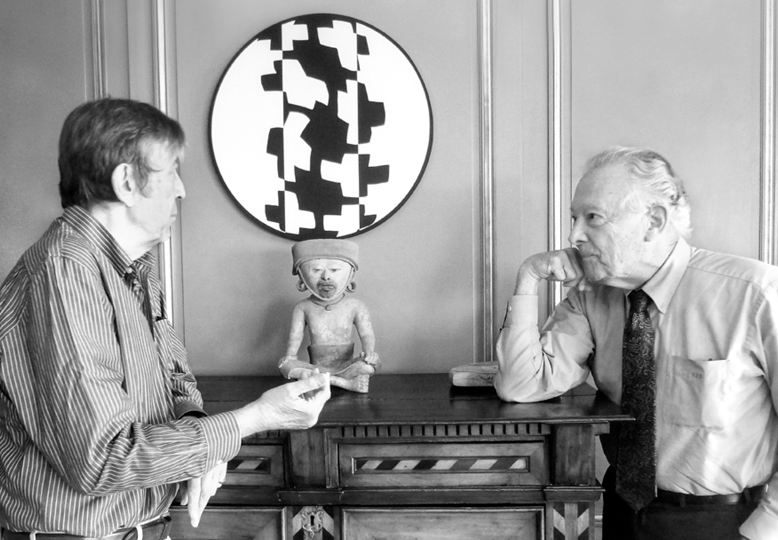 11/12/2018
The Museum of Art and History of Cholet presents the exhibition
THE MATHY-GALLOT COLLECTION "PANORAMA OF THE WORKS OF JEAN-PIERRE MAURY"
from December 15, 2018 to February 3, 2019
This exhibition presents the donation made by the couple Mathy-Gallot in favor of the Museums of Cholet. It is entirely centered on the work of Jean-Pierre Maury, one of the main representatives of the Belgian current of abstraction.
The long-standing collaboration between the painter Jean-Pierre Maury and the collector René Mathy is at the origin of a collection of 57 small formats, collages, drawings, inks and paintings, powerful witnesses of the artist's career from 1966 to 2015.
In 50 years, the works produced are diversified. However, two axes successively structured the whole. The first explores the theme of language and the second focuses on a minimal plastic element: the crossing of two lines.
Jean-Pierre Maury was born in 1948 in Uccle, Belgium. He shares his life between France and his country of origin. His works belong to the movement of geometric abstraction and he is at the initiative of the notion of "built mobility" which recalls the importance of geometry and measurement in abstract art. Over the years, the artist deepens her approach while purifying it. The collection of husband Mathy-Gallot reflects this evolution and this rigorous approach, both theoretical and practical.
Perfectly integrating the collections of the Museum's Art Gallery, turned resolutely towards geometric abstraction, these 57 works will be partially exhibited in the permanent gallery, following this temporary exhibition. A rotation of the paintings will reveal the totality of the collection offered in Cholet over a two-and-a-half year cycle. This installation in the permanent spaces will be effective for the next Museum Night in May 2019.