Dany Danino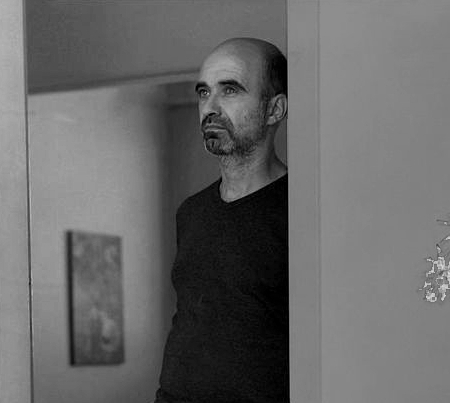 Dany Danino was born in Yaffo (Israel) in 1971. Plastic artist, he is a drawer, and also an engraver and a painter. Dany has developed a very expressive drawing technique using a blue ball-point pen. He draws and paints relentlessly and obsessively in a baroque style that is more tormented than flamboyant that only a vital ardor can temporarily overcome.
When you draw you cannot cheat, drawing is a form of talent in its purest and direct form when, as is the case here, it is performed in freehand and without using any support other than dexterity and the capacity to guide a line where it will express with uttermost intensity the intention far from any attempts to realism even at the heart of a representation that is often true to appearances.
What Dany Danino delivers is above all a vision which passes through the filter of his existential self. It is not, strictly speaking, a reflection of the world, it's a multiplied and eminently complex image of everything that he perceives, knows, imagines, retains, questions and experiences.
His work is an interrogation on the meaning of life and the ill-fated destiny of man born of man and doomed to oblivion.
Mushroom clouds, bestiaries, sometimes fantastic, anatomical studies, vulvae or hearts are brought about by the necessity of expressing both the flux of life and primal fears.
He exploits his subject to the full, in a constant renewal in order to question the status of the image. Over the course of a few years, he has tenaciously followed and accomplished a considerable journey placing him today at the forefront of creation in a register that is both personal and profoundly linked to a long tradition through the centuries of drawing which has made its mark on a fundamental part of art.
Dany Danino regularly exhibits in Belgium and abroad. He has been awarded numerous prizes and was one of two representatives for the Federation Wallonia Brussels in 2013 at the international Brussels Art fair. Dany Danino lives and works in Brussels.
part of the text @ Claude Lorent