Charley Case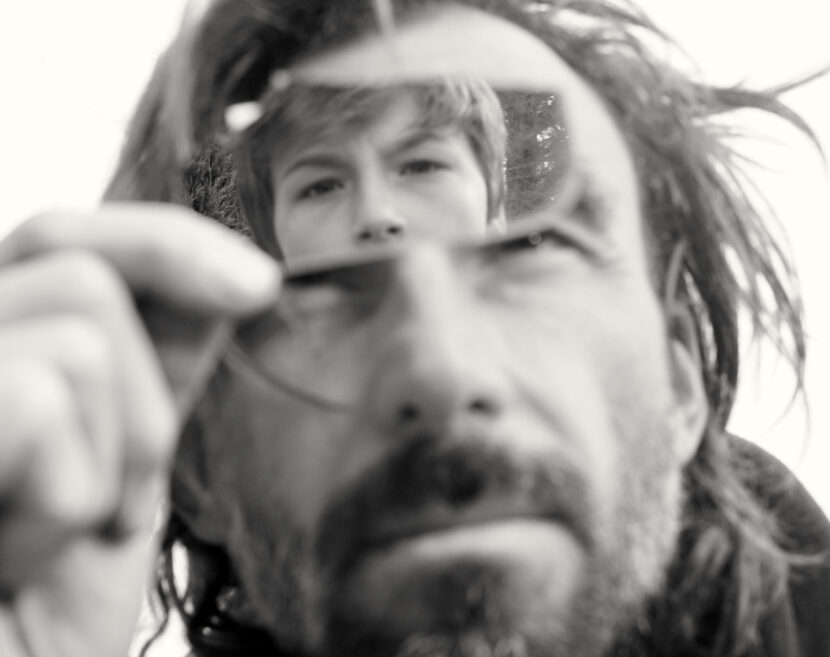 Charley Case was born in Brussels in 1969. He is an artist who has travelled, a citizen of the world. He describes himself as « earthly». Charley Case's engravings recount and connect  the story of a journey, the map of landscapes forever crossed by humanity. They show the travel of migrants today and yesterday. Each and every one of us has ancestors who were  nomads and we are all survivors of those who survived. Charley Case follows life journeys from the shamanic circles engraved  on cave walls to the elevation of swirling, cosmic bodies.
Thinking big, universal man is at the heart of his subjects. Man in movement, walking, in transit, born and dying. The crowds are governed by a tide  which manifests itself in the presence of immaterial links, spiritual and magical. The energy of the revealed features, these inexpressible features and links which bring men together and connect them to their past, to their environment and beyond that to sentiment and mystery. They form round swirling circles which turn endlessly and then the moment they move away these men become will-'o-the-wisp figures.
These monumental engravings pull you and immerge you into the image. Charley Case has worked in caves and has produced numerous frescoes.
Charley Case is a painter in the asiatic sense of the word, that is to say he works in black and white in Indian ink. Undeniabialy  an engraver, he experiments in a fertile manner all processes.
Virginie Caudron.  Curator of the Musée du Dessin and the Original-prints museum in Gravelines