#5 Art au centre, Liège with Elodie Antoine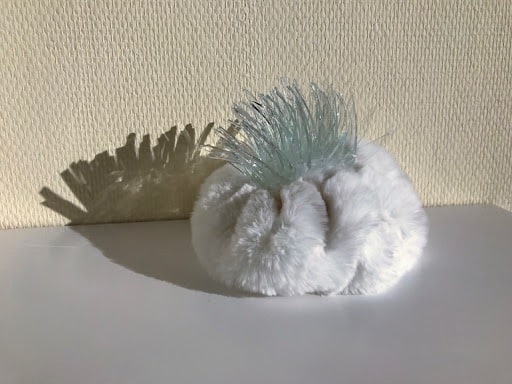 04/02/2021
From 4 February to 30 April 2021, the 5th edition of Art au Centre will be held.
The Art au Centre exhibition brings together the works of 32 artists in 27 shop windows in the centre of Liege.
For the 5th edition of Art au Centre, Élodie Antoine proposes hybrid sculptures that mix materials that at first glance seem contradictory: sharp, pitted glass and the softness of white synthetic fur and felt. These contrasting compositions, which can resemble sea anemones, floral bouquets or even fragile hedgehogs with their prickles raised as a warning, simultaneously arouse attraction and repulsion. These sparkling glass sculptures are as strange as they are fascinating.
"This installation is the idea of an expanding sculpture, which develops itself, whether it be an organic, vegetal or marine form. What interests me is the idea of proliferation. The work can transform and evolve. I also like the contrast between the two materials. You really want to touch it but you know it's dangerous. Light is important, glass is a very changeable material. Depending on the light, these pieces can be very different from one moment to another of the day. "
Info: http://www.artaucentre.be/liege-parcours-expositions-5/