Evelyne Axell at the Muzeum Susch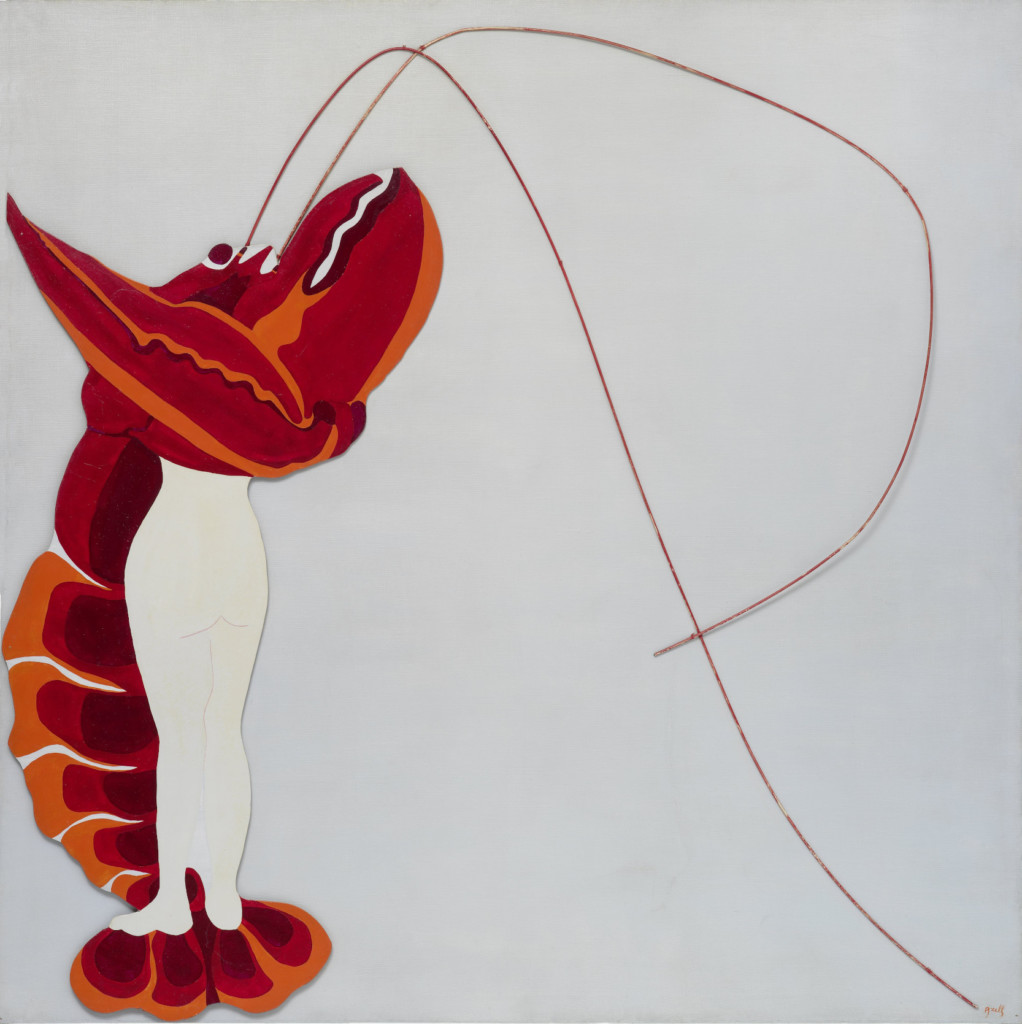 31/08/2020
If you are travelling through Switzerland in the coming months, stop by Muzeum Susch, which from 1 August to 6 December 2020 presents "Body Double", a retrospective exhibition by Belgian pop artist Evelyne Axell (1935-1972).
With her original feminist approach in the 1960s Axell became one of the pioneers of Pop Art in Europe. Her distinct body of work is populated by an all-female universe, transcending the established iconography of Pop Art at the time and reclaiming the discourse of women's sexuality.
Evelyne Axell's career was tragically cut short by her untimely death in a car accident, at the early age of 37.
Co-curated by Anke Kempkes, international curator, art historian and art critic and Krzysztof Kościuczuk, artistic director of Muzeum Susch, this exhibition will present an overall of sixty exhibits spanning the broad spectrum of the artist's entire oeuvre. Body Double brings together a large selection of collages, drawings, relief paintings, sculptures, filmic and photographic works – many of which have not been on view in decades. This exhibition is the largest museum retrospective of Axell's work staged outside of her native Belgium.
As a special contribution, the exhibition features the prominent installation Marcel et Robert (2009) by Swiss artist Sylvie Fleury, entering into a cross-generational iconographic dialogue with Axell's work. The rotating disk forming the base of Fleury's work is designed as a giant Pop-coloured target mirroring the concentric composition in Axell's painting « Le mur du son"(1966).
Arteeshow is proud to be associated with this event by making two superb new T-Shirts for Muzeum Susch ("Le Homard Amoureux" – 1967 and "Portrait Fragmenté" – 1965) as well as a tote-bag ("Couchette orange" and "Couchette bleue" – 1966).
In addition to these new exclusive colorful creations, other items from the Arteeshow collection dedicated to the work of Evelyne Axell will be available in the museum shop.
Address and information to be found on the website: https://www.muzeumsusch.ch/en/1301/Evelyne-Axell-Body-Double