James Ensor this summer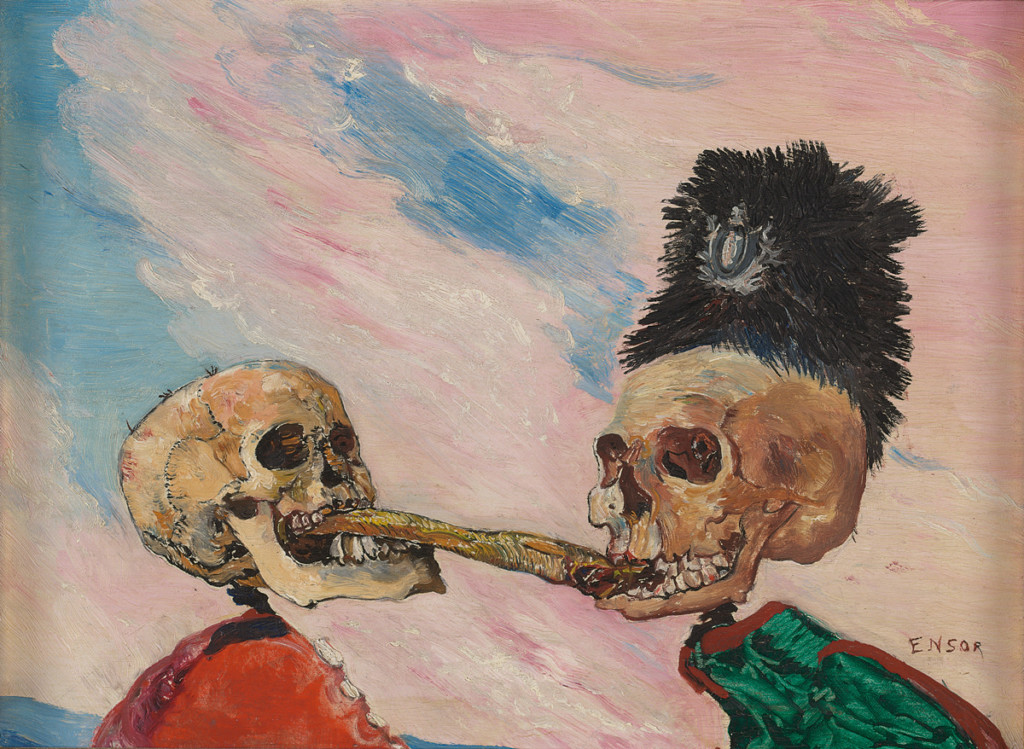 13/07/2020
James Ensor has always been closely linked to the city of Ostend and still is today!
The House of James Ensor has been renovated and extended and will reopen its doors on 14 July 2020.
The brand-new museum consists of the original James Ensor house and an interactive experience centre located in the adjacent building. Visitors will discover the painter's intimacy, his rich collection of dolls, puppets and vases in experience spaces focused on a distinct theme and an exhibition space with changing installations. The first exhibition "Ensor and Ostend" will run until 27 September 2020.
Tickets must be booked in advance via https://www.ensorstad.be/
Vlaanderenstraat 27, 8400 Oostende – Tel: 059/29.53.30
Another place not to be missed, the fantastic Mu.ZEE offers a beautiful retrospective of the works of the two great masters Ensor and Spilliaert, both of whom fell in love with the city of Ostend, source of their inspiration. The Museum offers masterpieces by these two very different artists and a myriad of documents and archives relating to the period in which they lived. A must-see at the Mu.ZEE, Romestraat 11 in 8400 Oostende – Tel: 059/50.81.18