Evelyne Axell – Méthodes Pop – Le Delta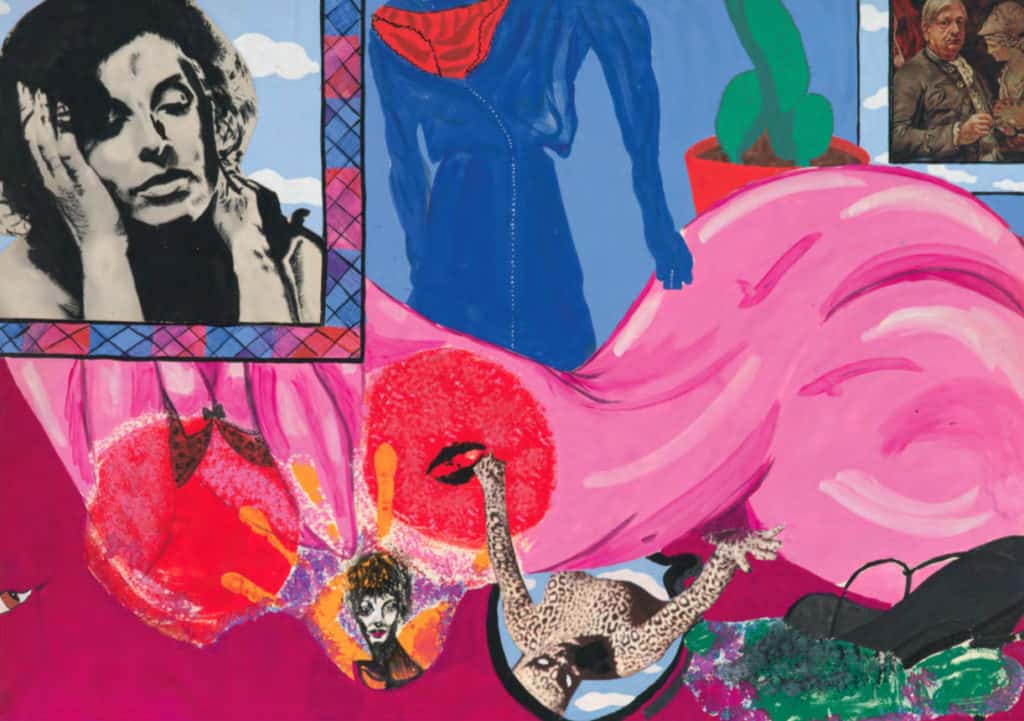 23/09/2019
The Delta inaugurates its rooms with a large exhibition around the work of Evelyne Axell (Namur, 1935 – Zwijnaerde 1972). Paintings, preparatory drawings, collages and unpublished documents bear witness to the artist's methods of working using particular processes, including experiments with Plexiglas or Clartex. His collages of 1964, never exposed before, demonstrate the influence of English pop artists.
By his style and his imagery, Axell fits into the spirit of Pop Art, while adopting an openly feminist position. Like other iconic artists (Andy Warhol, Martial Raysse, Derek Boshier, Antony Donaldson, etc.), Axell was able to synthesize the upheavals of an era: liberation of women, advent of the consumer society, sexual revolution … while establishing his own references.
This exhibition also gives life to the archaeological museum of the twentieth century. Department: Age of Plastics. This environment unrealized and imagined by Axell in 1970 is now unveiled according to his plans. In this space dedicated to the utopia of all plastic, we find original works, copies, plastic objects, an erotic cabinet and even his own plasticized mummy!