Our Evelyne Axell t-shirts censored on Facebook & Instagram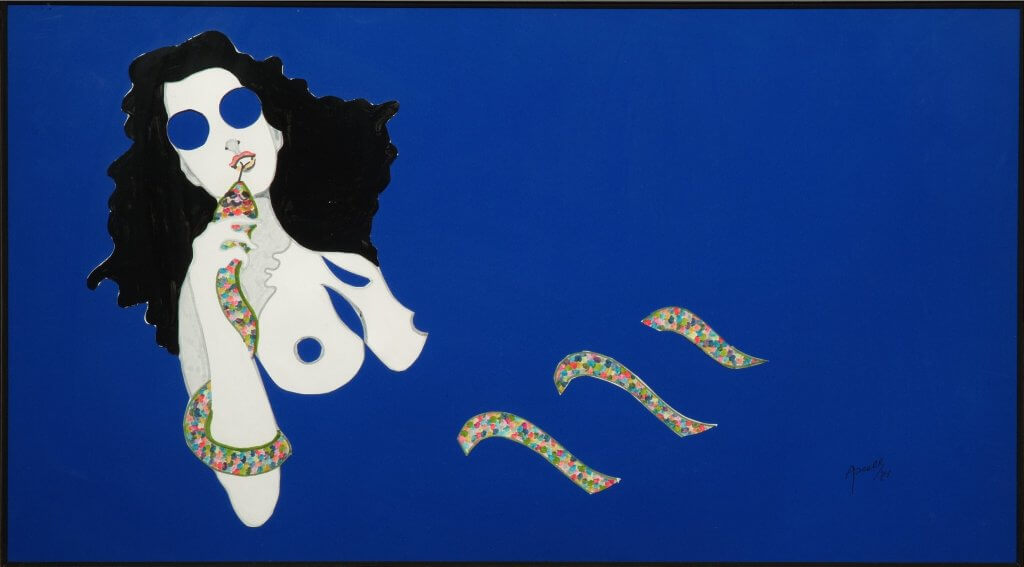 15/10/2018
PRESS RELEASE
I created ARTEESHOW in 2017, a clothing brand exclusively inspired by Belgian art.
Having quickly understood the lack of visibility of Belgian artists to the general public, talented and modest artists, often precursors or visionaries but little supported by politicians, I wanted to enhance their work with a different approach, fun and accessible to all , taking inspiration from their works to create very limited series of clothing and accessories: T-shirts, sweatshirts, hoodies and tote bags; And this, in perfect agreement with the artists or their owners.
To optimize the vision of my products on social networks, I recently decided to subscribe to advertising promotions offered by Facebook and Instagram. The clothes I had chosen included prints inspired by works by Evelyne Axell, a Belgian artist recognized as one of the main figures of Pop Art: "The Woman with the Snake", 1971 and "The Interview" 1966.
What was my surprise to receive yesterday notifications from Facebook and Instagram announcing that some of my active ads were refused and therefore disabled.
The reason being, I quote, "Your advertising has not been approved because it does not respect our advertising rules. We do not allow advertisements representing nudity, even if it is not sexual. Remember that this rule applies to any educational or artistic content, except in the case of statues … « .
It seems that I, too, am subject to censorship by Facebook and Instagram even against works of art. It is particularly surprising to note that the incriminated works are again works by Evelyne Axell, an artist whose work "Ice Cream", while she was exhibited at the Philadelphia Museum in 2016, had already been censored on the the Museum's Facebook account, which provoked a wave of indignation and unprecedented reactions against the Web giant.
The story thus seems to be repeated again, whereas the works of Evelyne Axell, far from being offensive or vulgar, symbolize the struggles for women's rights, freedom of expression and the sexual revolution, are exposed in the most great museums or art galleries of the world. "The Woman with the Snake" will be exhibited today at Tajan in Paris during the exhibition "Forever Pop", after having aroused admiration at the Konïg Gallery in London.
I can not understand, let alone accept this form of targeted censorship against artistic works which I suffer moreover the full consequences in the middle of the crowdfunding campaign.
That's why I'm sending this mail to the media.
I thank you for sharing this message and for continuing to defend art in all its forms.
Lila Farget, founder of Arteeshow