Marcel-Louis Baugniet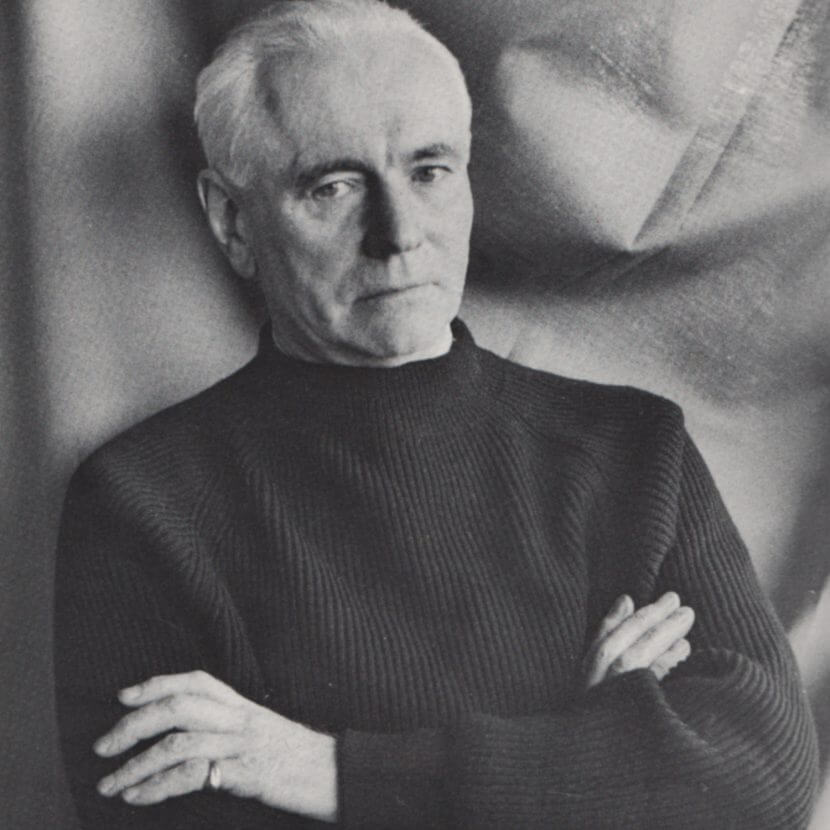 Marcel-Louis Baugniet was born in Liege on the 18th March 1896. Painter, theorist, furniture designer, creator of posters, costumes and stage sets, he was one of the main defenders of the notion of Pure Plastic Arts.
Baugniet studied painting at the Royal Academy of Beaux-Arts in Brussels where he mixed with Paul Delvaux, René Magritte, Victor Servrancks and Pierre-Louis Flouquet. He spent some time in Paris and decided that he would become an iconoclastic and avant garde artist. He discovered abstract art with Kandinsky, Kupka, Mondrian and Delaunay and with wonder and stupeur he also learnt of the constructivist movement, which was born in Russia with Malevitch and Lissitsky. In 1922, Baugnies then 26 years old returned to Brussels and married the Russian danser Akarova for whom he designed costumes and stage sets.
M-L Baugniet painted, designed and engraved some superb series of dansers and sportspersons (the « Kaloprosopies »), works entrenched with impeccable lines of constructed art. He painted with contemplation geometric compositions which mixed a grace of colours with the rigour of shapes. Baugniet wrote articles on esthetics and applicated arts in the magasine 7 Arts and edited, with the Dutch architect Van Tonderen, the manifesto of the movement that they called « Le beau, C'est l'utile » (beauty is useful)
Towards the end of the 20s, he separated from Akarova and in 1927 he opened his own Home Decor shop.
With regret Baugniet laid down his paint brushes and threw himself into interior design and the creation of tubular furniture, everyday objects and carpets. He remarried the Russian Olga Reich. He created a circle of ideas that included artists, writers, politicians and intellectuals of all kinds.
Throughout his career, Baugniet participated in numerous international exhibitions of decorative art. In 1977 abstraction, constructivism and Marcel-Louis Baugniet were rediscovered. Decorated and lauded, Baugniet began to paint once more and co-founded the magasine Mesures with Jo Delahaut and Jean Pierre Maury in 1987. He died in 1995.