Serge Goyens de Heusch at the service of art, exhibition at the Marthe Donas Museum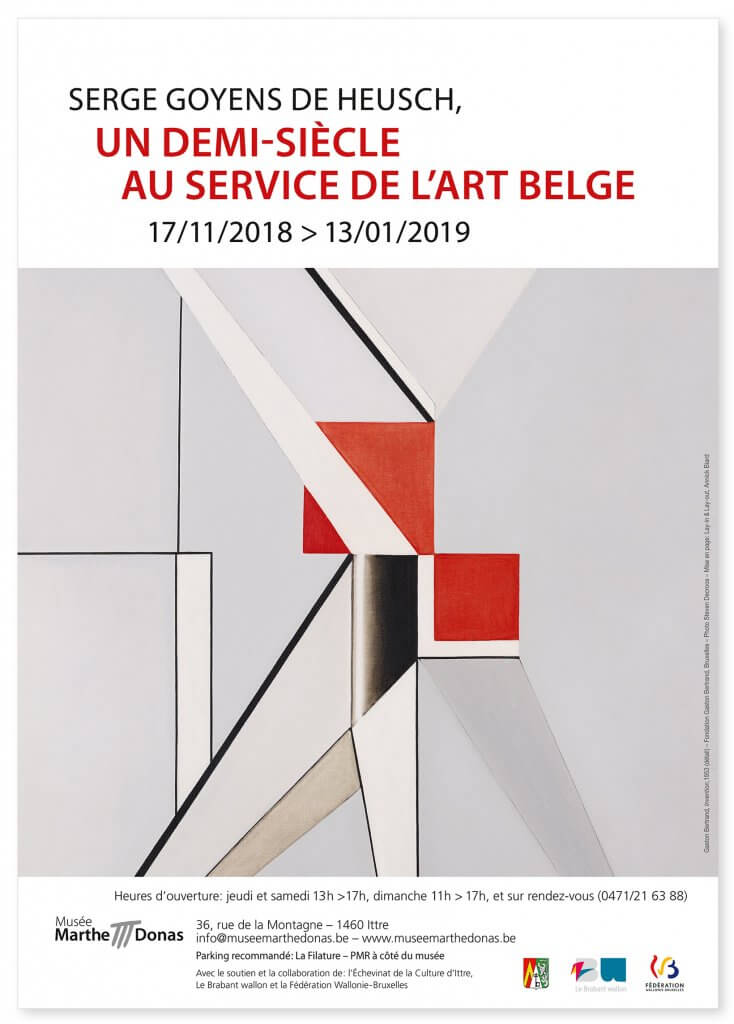 20/11/2018
This new exhibition at the Marthe Donas Museum dedicated to the art historian Serge Goyens of Heusch and entitled "Half a century at the service of Belgian art" will be held from November 17, 2018 to January 13, 2019.
The exhibition brings together thirteen artists: Gaston Bertrand, Gilbert Decock, Jo Delahaut, Jules Lismonde, Jean Milo, Mig Quinet, Jean Rets, Suzanne Thienpont, Englebert Van Anderlecht and Louis Van Lint.
This tribute brings together paintings and works on paper.
Original t-shirts from Mig Quinet, Jules Lismonde and Gaston Bertrand are on sale at the Museum for the duration of the exhibition.
For more information :